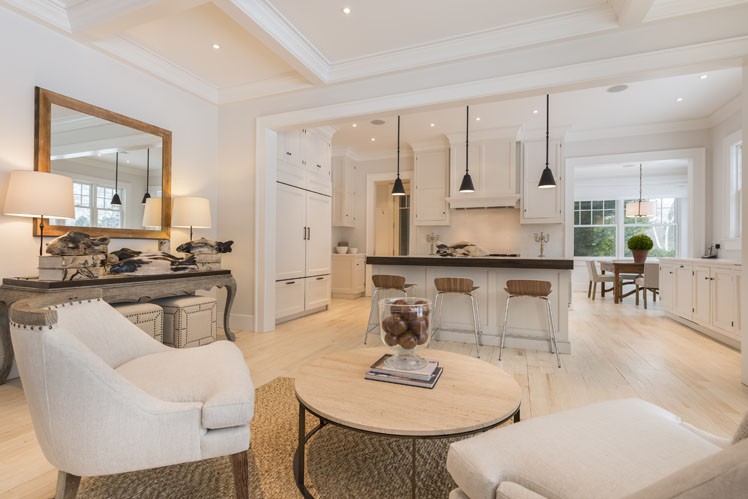 Your home and workspace are extensions of who you are. They should reflect your personality, your tastes, your style. At Karen Gorman Design, we help make that happen for you. We are a boutique interior design firm offering personalized service for discerning clients from Manhattan to Montauk. You have the vision; we have the talent, tools, and experience to bring that vision to life. We work closely with all manner of architects and contractors to meet the unique needs of each project. Our extensive experience in construction has given us a sixth sense for contractors. We know what they need and when they need it. That foresight allows us to see each project through in a timely manner. Designing a home or office can be a stressful endeavor in the wrong hands, but we make the experience as effortless as possible. Our firm works Fee-for-Service and offers "to the trade" discounts, meaning we pass our savings directly on to our clients. Consultations and initial meetings are always free. We strive to develop friendly client-designer relationships that continue for years after the initial project is completed. If you need a new doorknob or a dinning room table — even months or years down the road — we're there for you. At Karen Gorman Design, we don't just design dwellings. We make spaces you'll love.
We collaborate with architects and contractors, whom we've known and worked with for years, to choose the right materials and pull together the unique look of each project. Our extensive experience in construction makes matching the perfect contractor with each job as effortless and worry-free as possible for our clients.
We bring your dreams to fruition and stay with each job until it lives and breathes in a real space. And if your vision changes, we're only a phone call or an email away — we're always there for you!